SPECIALISTS IN PRINTED TAPE
Printing an adhesive tape, beginning with the draft design, is a process that requires careful attention, precision and above all experience.
You can have complete faith in us because we have 30 years of printing experience and regard customised tape as our clients' most important calling card.
At Autoadesivi Magri all production phases are performed within the company. From the graphics department which develops the designs and submits them for the approval of the client, to the production of the stereotype and the printing of the tapes.
With a department consisting of 8 SIAT machines, one BFM and a LOMBARDI Synchroline 500 we customise around 3.15 million tapes every year and are able to meet the needs of the most exacting clients while optimising delivery times.
Why customise your adhesive tape?
Because it is a simple and economical way of improving the visibility of your brand or message.
Because if you are a retailer, shop, e-commerce site or carrier your packaging will be instantly recognisable.
Because like this you can guarantee the protection of your packaging given that replacement tape will be recognisable in the event of damage.
And if you are a printer?
We supply neutral jumbo tape for use on flexographic printing machines and ready for processing.
We offer you the benefit of our experience, also providing you with instructions and tips for the optimum printing of the product you purchase.
"On the top"
, is a consolidated printing technology. Realizable on any material (PVC tapes, BOPP, PE, MASKING, …).
It's recommended for medium-low quantities. All steps relating to the production of printed tapes are integrated in company. Starting from our graphic department, which designs the artworks and submits them to customers for approval, to the realization of the cliché and the printing of the tapes.
Sandwich or "PREPRINTED"
, a forefront printing technology which guarantees a better quality, more protection and long-lasting print, suitable for medium-high quantities. The printing is trapped and protected between the film and the layer of glue. In order: FILM – PRINT – GLUE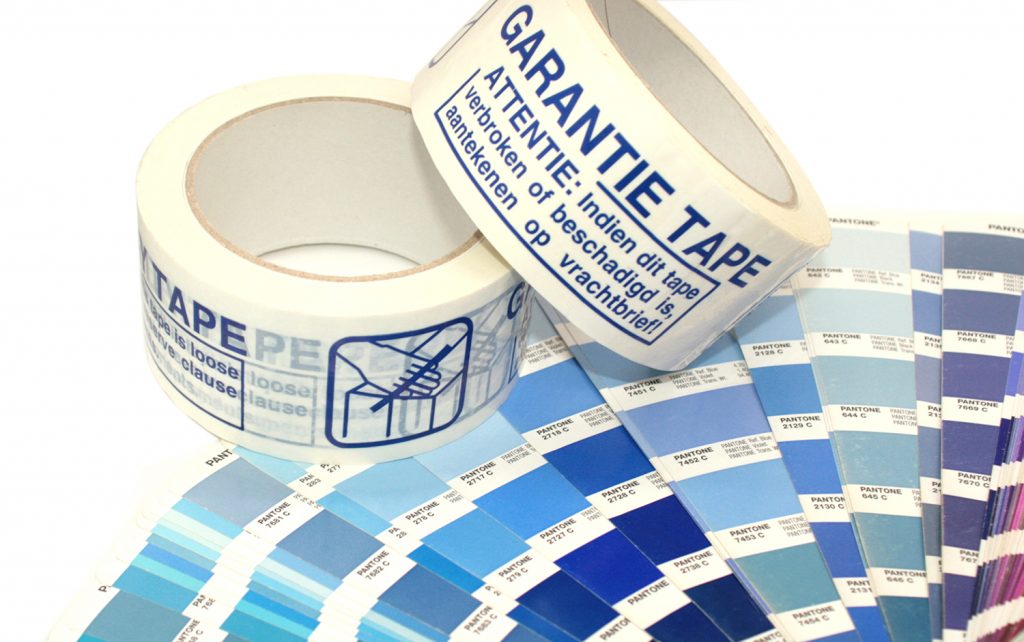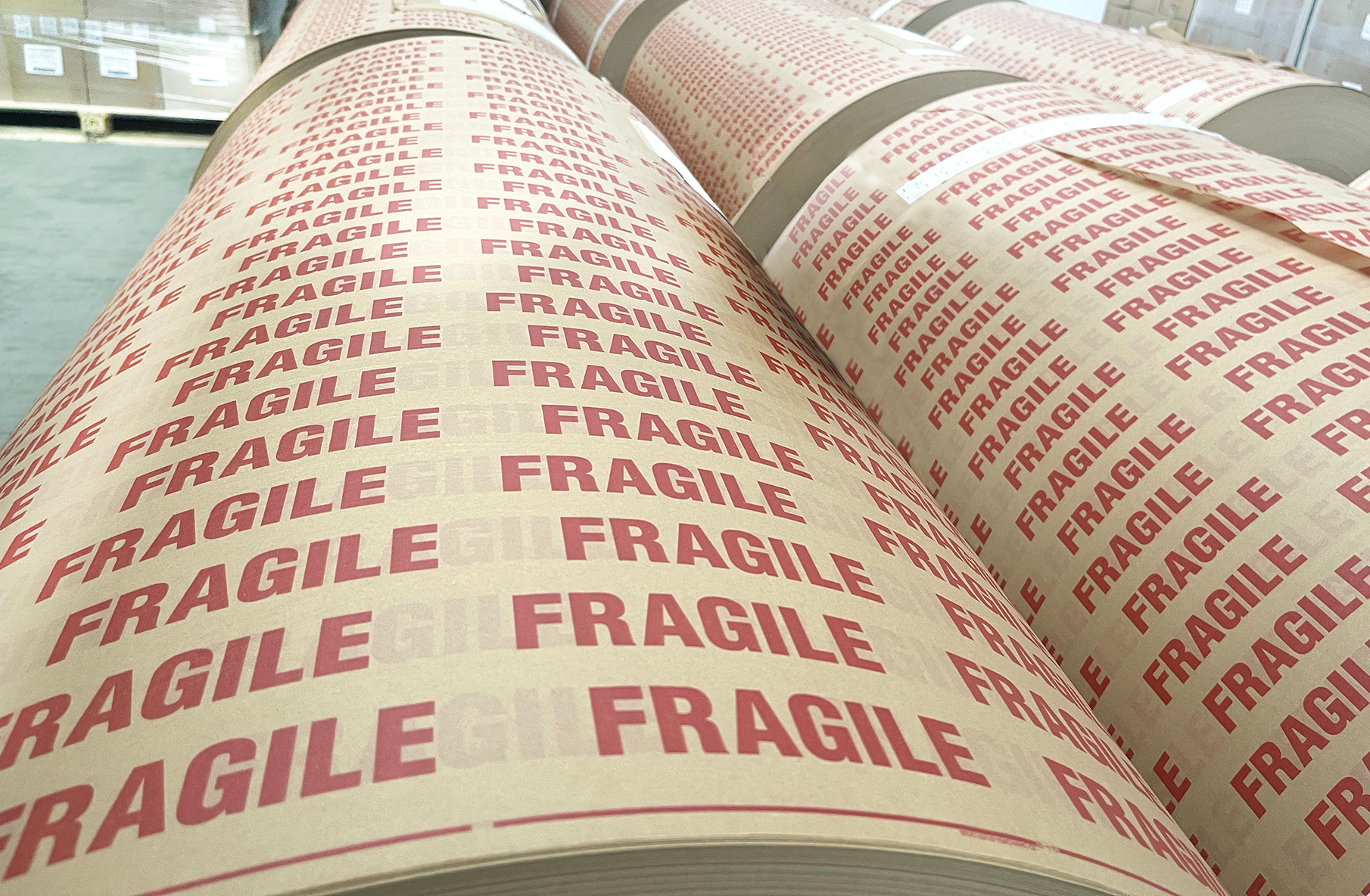 KRAFT – Printing and customising paper tape is definitely the biggest trend of the moment. The base colour of the tape can be Havana – ivory or yellow.
PET – The environmental choice, with 100% recyclable film
PVC – Perfect for heavier packaging, the white film undergoes a special "bleaching" treatment to bring out the printed colours in the most effective way.
PPL – Recommended for medium-large print runs. Thanks to sandwich printing technology, your logo is protected between the film and the adhesive and more resistant to weathering and wear.